Download 500 best free stylish Urdu fonts pack collection by Softlay.com
This zip bundle includes the latest, and trending Urdu fonts style like; Nastaleeq Kasheeda, Alvi nastaleeq, Nafees Naskh & Attari_Salees, Jameel noori nastaleeq, in ttf.
By simply copy and paste you can install these fonts on any graphic design software like; Inpage, Adobe Photoshop, MS word or Phonetic.
Writing a compelling Urdu Poetry or make poster, flyers or write beautiful text using Adobe Photoshop, Coral draw etc. Works on Windows 10, Windows 7, Windows 8.1, and Windows XP.
Related: Urdu Typing Tutor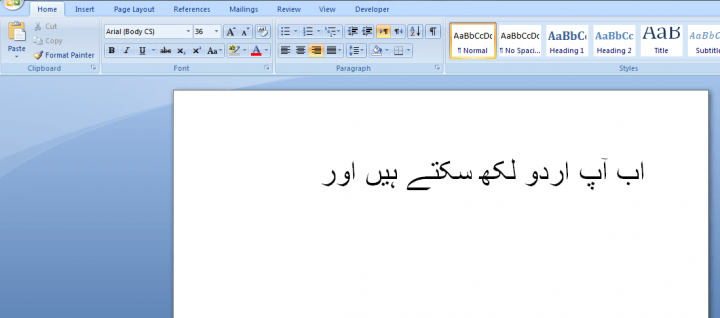 List of Fonts
AlQalam Miki
AlQalam Mohib Alvi
AlQalam Nabeel
Alqalam Quran Font 3
Alqalam Quran Font Italic 3
AlQalam Shakir
AlQalam Shamil
Alqalam Shazil
AlQalam Tahir
AlQalam Taj Nastaleeq-Regular1(shipped)
AlQalam Zeeshan
AlQalam_Punjabi
AlQalam_Ramazan
AlQalam_Ubaid
alqalam-abuzar-regular-1
alqalam-amjad-alvi-regular-1
alqalam-fahad-regular-1
alqalam-fakhar-naveed-regular-1
alqalam-farhan-regular-1
alqalam-fateh-regular-1
alqalam-fawad-bold-regular-1
alqalam-fawad-light-regular-1
alqalam-ferdaos-1-regular-1
alqalam-ferdaos-regular-1
alqalam-hassan-regular-1
alqalam-irtaza-hassan-regular-1
alqalam-irzan-regular-1
alqalam-ishtiaq-regular-1
alqalam-jaan-e-ishtiaq-regular-1
alqalam-juveria-kufi-regular-1
alqalam-kaman-regular-1
alqalam-kashif-outline-regular-1
alqalam-khalid-maqbool-regular-1
alqalam-khat-e-kamal-regular-1
alqalam-khat-e-qirtas-regular-1
alqalam-khat-e-sumbali-regular-1
alqalam-khawar-regular-1
alqalam-makki-regular-1.10
alqalam-mehfil-regular-1
alqalam-mehwish-ali-regular-1
alqalam-miki-regular-1
alqalam-mohib-alvi-regular-1
AlQalamMujeeb
alqalam-mujeeb-regular-1
alqalam-nabeel-regular-1
alqalam-naqsh-regular-1
alqalam-rehan-regular-1
alqalam-sadaf-regular-1
alqalam-shahjahan-regular-1
alqalam-shahzaib-regular-1
alqalam-shakir-regular-1
alqalam-shamil-regular-1
alqalam-shamshad-regular-1
alqalam-shazil-regular-1
alqalam-shekastah-regular-1
alqalam-tafseer-regular-1
alqalam-tahir-regular-1
alqalam-tehreeri-regular-1
alqalam-telenor-regular-1
alqalam-zeeshan-regular-1
AlQlam_Sadaf
Alvi Nastaleeq
alvi_Nastaleeq_Lahori_shipped
AMIEN01
andlso
ANGSA
ANGSAB
ANGSAI
ANGSAU
ANGSAUB
ANGSAUI
ANGSAUZ
ANGSAZ
Anwar
ARABTYPE
ARIAL
ARIALBD
ARIALBI
ARIALI
artrbdo
artro
Asad
Aseer
Aslam
asunaskh
Aswad
Attari_Abbas
Attari_Aseer
Attari_Dubai
Attari_Kofi_Manqash
Attari_Mahal
Attari_Qamar
Attari_Quran_Shipped
Attari_Salees
Attari_Sulus
Ayat & Revayat
BArshia
Basheer
Batool
Besmellah_1
Besmellah_2
Besmellah_3
Besmellah_4
Besmellah_5
BLDITLAR
Bombay Black
BROWA
BROWAB
BROWAI
BROWAU
BROWAUB
BROWAUI
BROWAUZ
BROWAZ
BSSYM7
Burhani
Buridah
CORDIA
CORDIAB
CORDIAI
CORDIAU
CORDIAUB
CORDIAUI
CORDIAUZ
CORDIAZ
david
davidbd
davidtr
DecoType Thuluth
DIWANBNT
DIWANLTR
DJSN____
DTHULUTH
DTNASKH0
Dubai
Dwnspstr
Ebham
Electron
ELEPHNT
ELEPHNTI
elham
Fajer Noori Nastalique 15-12-2006
Farsi
Fazal
Firoz
frank
Frsspbl
Frsspout
Gandhara Suls
Ghadeer
Ghalib
GIST_Nabeel_Ship
GlobalScience
Gohar Urdu Unicode
Haider
homa
Ibteda
Iqram
IranNastaliq
ITCEDSCR
Jaben
Jameel
Javed
KacstArt
KacstBook
KacstDecorative
KacstDigital
KacstFarsi
KacstLetter
KacstNaskh
KacstOffice
KacstPen
KacstPoster
KacstQurn
KacstScreen
KacstTitle
KacstTitleL
Kafeel
Kalam
Kaneez
KARBALA
kinza
koodak
Kumail
Kurdish
Labeb
Lakht
LateefRegOT
Mahal
Makkah Contour
Manzor
Masjid
MB Lateefi.otf
MBSindhiWeb.otf
me_quran
MOHAMMED
Mohsin
mriam
mriamc
mriamfx
mriamtr
Murtuza
Nafees Naskh v2.01
Nafees Naskh
Nafees Nastaleeq v1.02(VOLT project)
Nafees Nastaleeq v1.02
Nafees Nastaleeq(Updated)
Nafees Pakistani Naskh v2.01
Nafees Riqa v1.0
Nafees Tahreer Naskh v1.01
Nafees Web Naskh(shipped)
Nafees_Pakistani_Naskh
NafeesWeb
Naskh
Nastaleeq-Like
nastaliq_unicode
nazli
nazlib
Nihal
noid-AA_Sameer_Almas
noid-AA_Sameer_Armaa_unicode
noid-AA_Sameer_Asmaak
noid-AA_Sameer_Bassam_Bold
noid-AA_Sameer_Divangiry
noid-AA_Sameer_DTP_Font
noid-AA_Sameer_Khashab-Bold
noid-AA_Sameer_Pencil_Unicode
noid-AA_Sameer_Qamri
noid-AA_Sameer_Rafiya_Unicode
noid-AA_Sameer_Tasmeem_Bold
noid-AA_Sameer_Tasmeem_Modified
noid-AA_Sameer_Zikran
noid-Al_Qalam_Shahjahan
noid-Al_Qalam_Shahzaib
noid-Al-Qalam_Telenor
noid-FREEHAND
noid-MATEEN
Noor_e_Quran
noorehidayat
noorehira_Ligature_Free
nrkis
Oldanbld
Oldandec
Oldanout
Oldoutsh
PakType Naskh Basic SA
PakType Naskh Basic
Parvez
PDMS_NastaliqNafees
PDMS_Saleem_QuranFont-signed
PDMS_SindhiMansehra
Pushto
Qamar
QuranFont
Rehan
Riwaj
Riyaz
rod
rodtr
Rouqa
roya
royab
Sadaf
SaturdaySundayMonday
ScheherazadeRegOT
sf_Koonj
sf_Visakh
Shamsheer
Sharmeen
shia 2
SHIA
Shifa Italic
SIDDIQUA
simpbdo
simpfxo
simpo
Sulus
tafseer
Talat
tazhib
Tehreer 1.0.0
terafik
terafikb
titr
TITUSCBZ
Trad Arabic Bold
tradbdo
trado
Ulamjad
Ulamjadoutln
Ulamjadshd
Ulbilaloutline
Ulitart
Ulnoreenbld
Ulnoreenout
Ulnoreensd
Ulrabialed
Ulsajidheading
Umair1
UmairI
Unwan
UPCDB
UPCDBI
UPCDI
UPCDL
UPCEB
UPCEBI
UPCEI
UPCEL
UPCFB
UPCFBI
UPCFI
UPCFL
UPCIB
UPCIBI
UPCII
UPCIL
UPCJB
UPCJBI
UPCJI
UPCJL
UPCKB
UPCKBI
UPCKI
UPCKL
Urdu Najd v3
Urdu Naskh Unicode
urdu
Urdu_Emad_Nastaliq
Urdulife_italic
UrduLink
urdunast
urdunqsh
X BiSmeLLaH {Mega_oft}(2)
Xebec
Zafar
Zohar
Zohra
Zokrofi
Zoya
_PDMS_Bukhari
_PDMS_IslamicFont Bold
_PDMS_IslamicFont
_PDMS_Jauhar Regular
_PDMS_Kalam
_PDMS_Kalash
_PDMS_Mehran
_PDMS_Multan
_PDMS_Nowshera
_PDMS_PencilNafees
_PDMS_Sukkur
AA Sameer Kelk
AA Sameer mosan
Aadil
Aasar
Abbas
AGENCYB
AGENCYR
Ahmed
ahronbd
Akbar
Akram
Al Majeed Quranic Font_shiped
Al Qalam Fahad
Al Qalam Hassan
Al Qalam Kolkata Qurani font
Al Qalam Naqsh
Al Qalam Quran 2
Al Qalam Quran 2A
Al Qalam Quran Majeed 1
Al Qalam Quran Majeed 2
Al Qalam Quran Majeed
Al Qalam Quran
Al Qalam Shahjahan
Al_Mushaf
Al_Qalam 1
Al_Qalam Rehan
Al_Qalam Tehreeri
Alamat
Aleem Urdu Unicode
AlFars 16 Islamic Symbols
AlFars_1_Arshia
AlFars_2_Kamran_Outline
AlFars_3_Esfahan_Bold
AlFars_4_ Kodak_Outline
AlFars_5_Arabic
AlFars_6_Kamran_Bold
AlFars_7_Kodak_Bold
AlFars_8_Asmaan
AlFars_9_Badr
AlFars_10_Bardiya
AlFars_11_Elham
AlFars_12_Elm
AlFars_13_Elm_Border
AlFars_14_Fantezy
AlFars_15_Farnaz
alfars-7-kodak-bold-regular-1
alfars-9-badr-regular-1
alfars-15-farnaz-regular-1
alfars-18-aban-regular-1
alfars-22-chinies-regular-1
alfars-24-ahram-regular-1
AlKatib1
AlQalam Abuzar
AlQalam Amjad Alvi
AlQalam Fakhar Naveed
AlQalam Farhan
AlQalam Fateh
AlQalam Fawad Bold
---
Download
500 Urdu Fonts
For Windows PC
🛡️ Safe & Secure
Download Information
License: Free
Platform: Windows OS
Language: English
File Size: 93.6 MB
Downloads: 175,525
Developer: UrduFonts